Posted on
April 26th, 2020 at 12:01 pm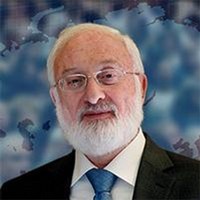 Michael Laitman, On Quora: "What do you think the US should do now in response to COVID-19?"
Not only the US, but all countries would be wise to comprehend that humanity is headed toward more and more integration, and that they should follow suit.

Photo by Nick Bolton on Unsplash
In order to progress toward increasing global connection harmoniously, we require regular learning that enriches our understanding of our nature-based connection beyond borders, and also that we humans are the most harmful element within nature that needs to learn how to stop causing harm, and start becoming more balanced with nature.
The coronavirus' social distancing conditions provide us with time for very important introspection in this direction: We can now see how the way we related to each other before the coronavirus was getting out of hand, and that while we are in stay-at-home conditions, we can revise our connections to each other so that we come out of this period ready for more positive social relations.
Therefore, education that brings us to more positive connection is what all countries would be wise to prioritize during this period in order for us to come out to a more balanced, peaceful and harmonious world.
Together with connection-enriching education, countries should secure people's basic needs for food and housing. Families should be provided with the same per capita, relieving everyone of the pressure to make money. Moreover, food and housing would best be provided directly, and not by transferring monetary amounts into people's bank accounts, as it would assure that people are provided with life's essentials, and not that they would waste it on surplus.
Unessential industries and finance should be paused in the meantime, i.e., no transactions, and no giving or paying of loans. It should all simply freeze for the time being.
By taking care of our basic needs and providing us with learning materials that aim at raising awareness of our increasingly interdependent state around the world, and how to improve our connections to each other in order to experience such a state harmoniously, then we will optimally realize the current conditions that COVID-19 has placed us into, and our exit from the pandemic would be to a much better world.