Posted on
August 14th, 2019 at 8:46 am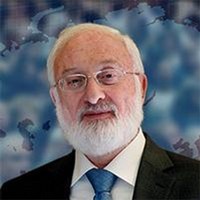 Michael Laitman, On Quora: "Why can't Palestine recognise Israel?"
The people of Israel alone determine the attitude that the nations of the world have toward them. The nations of the world have no free choice in how they perceive Israel. According to the wisdom of Kabbalah, Israel are people with free choice, because it was the people of Israel who were granted the ability to rise above the egoistic human nature—the desire to enjoy at the expense of others—that runs on autopilot within each and every person. If the people of Israel make the choice to rise above the divisive egoistic drives and unite, then an abundance of goodness will flow out to the world through them. Likewise, if the people of Israel fail in making that choice, letting egoism continue to grow unabated, then no agreements will help them: it will be bad for them and for the world.
Free choice is the choice to connect among each other and by doing so, reveal the upper force—the force of connection and love—here in this world. If we fail to make that choice, then the negative side of the force of connection and love—division and hatred due to egoistic desires growing without any effective regulation—will ripple out to all humanity in depth and width. This is the root of any positive or negative attitude toward Israel from the nations of the world.
Today, since the people of Israel are not making any effort to realize their unifying role in the world, then anti-Semitic and anti-Israeli sentiment—including denial of the State of Israel—grows in order to pressure the people of Israel to fulfill their duty in the world.