Posted on
July 30th, 2019 at 9:24 am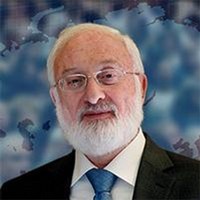 Michael Laitman, On Quora: "What does it mean to be Jewish in the 21st century?"
There is indeed a lot of confusion regarding what it means to be Jewish, where Jews come from, and what is the true identity of the Jewish people. Most Jews themselves would be unable to tell you where they originated, why Arabs are also considered as Semites, and why there are Jews in such places as India, Pakistan and Africa.
Today, it's customary that if your mother is Jewish, then you're Jewish. However, this wasn't always the case. At one time in history, Jewishness was passed down through the father.
In our world, Jews are considered to be a group of people who went into exile 2,000 years ago from ancient Babylon. Due to the dispersion of the Jewish people around the world, they have no culture, language, country or center of their own. Moreover, if you say that the Jews' country is Israel, then note that the State of Israel has only been around for the last 70 years, and many Jews also disagree with Israel being their country. Therefore, if you ask both Jews and non-Jews who Jews are, you will hear no two same opinions.
The Jewish people are a strange phenomenon in humanity. They are like a stone in humanity's shoe, something that increasingly presses for a solution. Also, the topic of Jewish identity is never raised in a serious widespread manner because it would awaken many problems among the Jews living in different countries and cultures. Therefore, it is a global-scale problem, and raising it means to ignite a massive flame around the world. Arabs everywhere would immediately leap onto the opportunity to deal with it, disagreeing with the definitions of Jews being the sons of Abraham. They also disagree with Jews and Muslims being brothers, as is written in the Torah, which describes Jews and Arabs coming from a single father. Another problem is that there are many conflicts in definitions of Jews in Christianity, and therefore, it also isn't raised from that perspective.
The general atmosphere surrounding such a question is: Why raise the question about Jewish identity if it would create many more problems than we already experience in our world? So people from all nations, religions and cultures, including Jews themselves, generally don't touch it. Specifically in our time, it is best not to awaken such a question.