Posted on
June 21st, 2020 at 7:32 am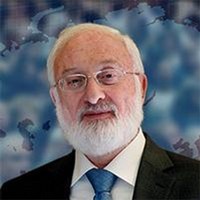 Michael Laitman, On Quora: "Can wearing masks stop the spread of the coronavirus?"
"At least 14 states have seen an increase in coronavirus hospitalizations since Memorial Day weekend. Arizona is now seeing more than 1,000 new daily cases and the state's former health director is sounding the alarm," reported CBS This Morning (June 12, 2020).
The coronavirus pays no attention to the fact that we are reopening our economies and trying to return to our pre-coronavirus lives.
It will continue infecting more and more people until we undergo a serious attitude adjustment.
What is that adjustment?
It is a shift of our center of concern: from self-concern to concern about others.
In other words, we naturally think about what we need to do in order to protect ourselves and our families.
The coronavirus, however, has emerged to show us that we need to redirect our concern toward others: that we think about what we need to do in order to protect other people, providing them with the conditions to stay healthy and virus-free.
We all depend on each other maintaining certain conditions in order to stop the virus' spread, including the maintenance of thorough personal hygiene, wearing masks and holding our physical distance from each other.
Therefore, if we uphold such conditions not with our own protection, but with the protection of others, primarily in mind, then we will be able to stop the spread of the coronavirus.
By exercising an intention for others' benefit to the actions we conduct in order to stop the virus' spread, then in addition to overcoming the coronavirus, we will also reach the understanding that we can truly be protected from disease and other harmful phenomena when we consider others.
If we concentrate on the protection and benefit of others, our community and society, then instead of a virus spreading illness and death, we would generate a positive virus that spreads health, well-being, peace and happiness.
Therefore, we would be wise to relate to the coronavirus not just as a disease or pandemic, but as a lesson in our interdependence: that others' health and well-being depends on us caring about them, and likewise, our own health and well-being depends on others caring about us.
Above photo by Pavel Anoshin on Unsplash.