Posted on
May 26th, 2020 at 10:19 am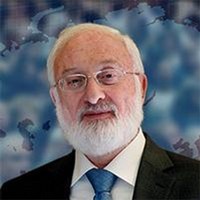 Michael Laitman, On Quora: "What are some cool examples of two kinds of people?"
There are fundamentally two kinds of people in our world: egoists and altruists.
Egoists do everything out of a calculation for personal benefit, and need to see justifiable compensation, like more money or an improved social status, for any act they do to benefit others.
Altruists willingly concede of themselves and of personal compensation in order to benefit others.
Egoism is human nature. It exists in every single person. Altruism, on the other hand, runs against human nature.
However, there are a minority in the world—altruists—who are an exception to society's majority of egoists. Altruists constitute up to ten percent of human society.
Ultimately, however, we are developing to a state where we are realizing that an altruistic modus operandi in society as a whole will be able to alleviate the increasing problems we see in our egoistic-consumerist society.
The problem with making altruism a social norm is that the majority of egoists would feel a lack of compensation to be altruistic. It would be like a turning on a machine without any fuel.
Our current fuel to work in our egoistic-consumerist society is reward and punishment. In an ideal egoistic-consumerist setup, working more means reaping more rewards, which means more wealth, respect, power and knowledge, and working less means receiving the "punishment" of being unable to fulfill those desires.
However, the more we develop in an egoistic-consumerist society, the harder we find it becomes to fulfill ourselves. Various crises will eventually bring us to a sensation of helplessness, that we can no longer find fulfillment by prioritizing self-benefit over benefiting others.
We will then become readier to change our way of life and become more altruistic.
However, we will still require fuel for our altruistic society to function.
And what is altruistic fuel?
It is when giving, improving others' lives and positive contributions to others become society's leading values.
Developing an altruistic society starts by rewarding and appreciating acts of positive social contribution, and gradually, after a period of doing so, we would start appreciating altruistic values in and of themselves.