Posted on
January 20th, 2020 at 9:02 am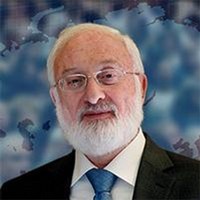 Michael Laitman, On Quora: "Why does the Jewish community have to go through so much suffering in history and today?"
We Jews endure suffering from anti-Semitic sentiment toward us from the nations of the world, which has always existed, but which intensifies in certain periods more than others.
In my recently released book, The Jewish Choice: Unity or Anti-Semitism, I thoroughly detail how we have suffered throughout history due to anti-Semitism that rises up against us.
What then is the cause of anti-Semitism, which makes different nations at different periods in history rise up against us?
Many reasons have been stated, for instance, that we hold too much power in countries we've assimilated into, ruling the whole world, being greedy, envy of our disproportionate success in the world compared to other nations, oppressing Palestine as a Jewish State, the fall of Germany in World War I, the assassination of Tsar Alexander II in 19th Century Russia, drinking children's blood in the Middle Ages, denying Muhammad's prophethood and murdering Jesus Christ.
However, beyond any kind of reasoning that has been given at different time periods, we need to understand how the many reasons given for anti-Semitism are preceded by the sensation of hatred in and of itself. As Kabbalist Rav Yehuda Ashlag (Baal HaSulam) writes in his article "The Solution":
"It is a fact that Israel is hated by all nations, whether for religious reasons, racial reasons, capitalist reasons, communist reasons, or for cosmopolitan reasons, etc. It is so because the hatred precedes all reasons, but each merely resolves its loathing according to its own psychology."
In other words, anti-Semitism exists independently of the many varied actions and behaviors of the Jewish people.
Anti-Semitism is rather a sensation embedded in nature that emerges within people.
How does the feeling of anti-Semitism, a hatred of Jews, surface?
In order to answer this, we need to understand the foundation of the Jewish people, the Jewish role in the world, and how non-Jews respond in relation to whether or not Jews are performing this role.
The Foundation of the Jewish People
The Jewish people emerged in ancient Babylon some 4,000 years ago. It was a time when Babylon was experiencing a crisis of social division, with conflicts and hatred tearing up the ancient Babylonian society. During this period, Abraham, a Babylonian priest who discovered the path to unite above the growing divisions, i.e. reaching the revelation of the single force of love and bestowal that exists in reality above the growing ego, began openly teaching his method to anyone who wanted to learn.
Since social division was felt as a burning problem, many people flocked to learn with Abraham. He guided them to the discovery of the single force of love and bestowal above their divisive drives. The group he led became known as "the people of Israel" (i.e. "Israel" coming from "Yashar Kel," which means "straight to God," i.e. straight to the single force of love and bestowal that exists in reality), and later they became known as "Jews" (the Hebrew word for "Jew" [Yehudi] comes from the word for "united" [yihudi] [Yaarot Devash, Part 2, Drush no. 2]).
Therefore, the Jewish nation was founded not on a biological basis, but on an ideological one.
People from all over ancient Babylon who felt a problem with social division and a need for unity gathered under Abraham's method and united above their divisive drives. By doing so, they became known as "a light unto the nations," as the attainment of the one, unique and unified force of nature above the human ego, which causes all the divisiveness and problems in society, has a positive domino effect that "upgrades" human consciousness: it leads to more positive connections, more consideration, support, love and care, among humanity in general.
The Jewish Role in the World
As it was then, so it is today, but on a much larger, global scale.
The overblown human ego, social division, conflicts and hatred are all experiencing an exponential boost, bringing about myriad problems and crises. For instance, despite more human population than ever before on the planet, and all the technological and cross-cultural connections that have been established worldwide, human society feels more and more isolation, stress, depression, emptiness and anxiety.
The more people feel such problems, the more people subconsciously feel that the Jews are the cause of these problems.
That is where the sensation of anti-Semitism comes from: that the Jews have a role in the world, to unite ("love your friend as yourself") above division ("love will cover all transgressions"), and by doing so, be a conduit for the single unifying force of love and bestowal to spread throughout the collective human consciousness ("a light unto the nations").
The Response to the Jews from the Nations of the World in Relation to the Jewish Role
If we Jews function correctly in relation to our role in the world—uniting among each other in order to pass unity to the world—then we will experience a positive reaction from everyone in the world.
If, however, as it currently stands, we fail to acknowledge or make any effort to unite among each other, we then block the positive unifying force from reaching humanity, and hatred stirs up in non-Jews toward the Jews as a natural phenomenon that serves to pressure us to perform our role.
It is thus my hope that we will realize our role in the world sooner rather than later, sparing the world and ourselves much suffering.
We simply don't see what it would mean if we make some steps toward uniting, how much all the tension in human society and between nations would calm down, how all the exploitation, manipulation, hatred and abuse in humanity would be replaced by mutual support, consideration, love and care for our fellow human beings.
This is why I put in so many efforts to disseminate the message about the role of Jews in the world, and the cause and solution to anti-Semitism, since humanity's future of happiness or torment depends specifically on this.