Posted on
July 20th, 2020 at 9:59 am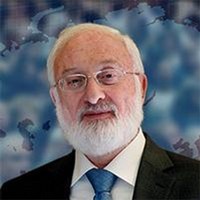 Michael Laitman, On Quora: "What are some of the best skills for the future?"
As our society becomes increasingly interconnected and interdependent, our good future depends on our development and sustenance of considerate relationships.
Also, since our egoistic human natures continually grow, making it harder for us to be considerate toward each other, then caring attitudes will indeed become necessary skills that we will need to learn in order to survive and prosper healthily heading into the future.
Further supporting the idea of the need to develop considerate attitudes to each other is that technology will become increasingly sophisticated, taking over more and more of the jobs that people are required to do today. We will thus have the ability to supply for our life's essentials with much less time and effort than we currently do.
So as more labor will shift from humans to machines, and more time will free up, we will need to learn how to get a grip on our growing egos—to learn how to manage them so that they will not lash out and harm others, and also to learn how to develop mutually considerate and positive relations above our egos.
By exercising positive relations as a new skill that we regularly develop and sustain, we will discover a whole new kind of harmonious social life that we cannot currently envision. It will emerge not only from our motions to connect above the ego that moves in an opposite divisive direction, but our revamped social connections will surface the force of connection that dwells in nature, since we would then be more balanced with nature.
We would then experience much more satisfaction, happiness, confidence and good health in our lives.
Above photo by juan pablo rodriguez on Unsplash.