Posted on
May 25th, 2020 at 10:43 am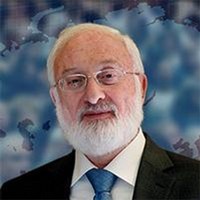 Michael Laitman, On Quora: "What is that one thing humanity can learn from the coronavirus (COVID-19)?"
The coronavirus has revealed humanity's interconnectedness and interdependence. Accordingly, we would be wise to adjust to this revelation of our connectedness.
As experts alert us to future pandemics and problems at global scales, we should hear this message of our global connection that nature communicates to us, and likewise prepare a new global basis for dealing with all such problems.
Humanity can thus learn from the coronavirus that dealing with global-scale problems with local responses is like applying band-aids to the skin when there is a disease affecting the whole body.
In other words, it is insufficient.
As we head into a recovery mode from the pandemic, we would be wise to revise society's leading values in order to make recovery truly possible and sustainable.
What values are optimal for humanity's state today? They are none other than the need for more mutual responsibility and consideration to flow among all people, societies and nations.
We are one interconnected and interdependent system, and as the coronavirus did not distinguish between the socio-economic status of who it infected, or whether it infected someone who was good or bad to the ecology, but treated all people as equal, we too would be wise to learn this lesson about our equality from the coronavirus.
In learning this lesson from the coronavirus, we can see ourselves as little children who were fighting and arguing with each other, and then our strict mother caught us. No matter how much we try to point out that the other children started it and are to blame, our mother doesn't care about all of our finger-pointing, and simply punishes us all equally, forcing us to stop playing, think about what we were doing, and how to improve our behavior.
Therefore, the main take away from this pandemic is that we should relate to each other equally, that all people, societies and nations share a common role in a globally interdependent world, and that in such a situation, we depend on everyone taking responsibility, and thinking and acting considerately toward each other.
If we fail to upgrade our relationships to become more responsible and considerate toward each other, then we can expect more and even harsher blows from nature to come and alert us of our interdependence and our need to upgrade our relations accordingly.
In order to undergo an upgrade in our relations, we need a revised educational system, which will use all communications means possible in order to raise a new global society of positively connected individuals, societies and nations.
The more we are influenced by and reminded about the idea that humanity is a single family, and as it works in a family, every member should care, support and encourage the other members equally, according to each one's unique place in the family, then we will experience a much higher quality of life, more happiness, confidence and prosperity throughout society.
Nature has its own means to bring us to this conclusion—the coronavirus being one of them—but the sooner we raise our own awareness of our global interdependence and improve our relationships, then the less negative phenomena we will experience from nature, and the more we will feel at peace and balance with each other and nature.
Above photo by Macau Photo Agency on Unsplash.