Posted on
May 3rd, 2020 at 11:15 am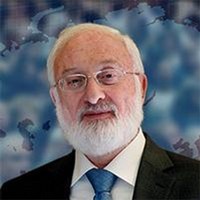 Michael Laitman, On Quora: "Is it possible that the recent China coronavirus outbreak is a bio attack?"
Whether the coronavirus is a bio-attack or some other artificial lab construction aimed at serving self-interests of certain people in power, either way, I do not relate to such theories.
More principally, the coronavirus is nature's reaction to our overblown selfish attitudes to each other.
Before the coronavirus struck us, our mutually exploitative relations—where we each sought to gain at the expense of others—would have brought about much greater suffering than the pandemic. If we continued the way we were going unabated, then I would have expected us to run head-first into another world war.
So although the coronavirus has inflicted pains, inconvenience and fears around the world, I see it as saving us from much more intolerable agonies.
Therefore, rather than philosophize over whether the coronavirus was a bio-attack, we would do better to concentrate on how to improve the quality of our relationships.
The coronavirus has provided us with an example of how our negative relationships we previously held erupted in our faces, as positive or negative feedback from nature depends on whether our relationships are positive or negative.
If we develop more positive connections to each other, then we will see a world of balance and harmony open up to us, and on the contrary, if we fail to make any strides toward better human connection, nature will smack us more and more in order to awaken us to question the cause of such blows.
Negative phenomena in our lives, including the coronavirus, are due to our neglect in making moves to positively connect, to become like members of a big family.
So whether or not the coronavirus was created as a bioweapon is less important than seeing how the virus displays our smallness compared to nature. One tiny particle has shaken many of the foundations that we lived according to.
If we upgrade the quality of our relationships, then we will bear witness to the coronavirus' disappearance.
Therefore, I advocate using our current period as an opportunity to depart from our pre-coronavirus world, where we each sought to build our successes on the ruin of others, and which brought about much depression, stress and anxiety, and enter a new world of positive relationships, where we will enter into balance and harmony with each other and with nature.