Posted on
March 4th, 2020 at 8:38 am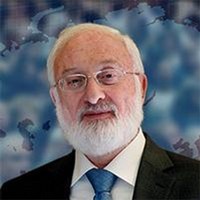 Michael Laitman, On Quora: "Do men and women experience falling in love or being in love differently?"
By nature, men and women are two opposites. Thus, by default, men and women experience nothing in the same way.
There is a saying that men love with their eyes, and women love with their ears. We can see how a man can lose his mind when he sees a beautiful woman. An attractive woman can distract a man from any serious task. However, this does not mean that he is a bad husband or a bad man in general. It is simply his nature. A man can be completely in love with one woman, but can occasionally stare at others, and one has nothing to do with the other. It is simply part and parcel of man's nature.
The situation with women is completely different. According to nature, a woman cares about the home environment. She builds a family nest and sees to it being comfortable and welcoming. Regardless of the fact that today we live in the so-called "unisex" era, the natural urge of the woman—before it comes in contact with various social and media influences that can redirect the woman's natural desire in myriad directions—is to take care of her very own home. Therefore, she requires a man who can sustain it. That is why women are more likely to fall in love with smart and wealthy men rather than with handsome ones.
In a woman, a man looks at the purely external and corporeal features that attract him. Even if behind the beautiful "interface," he finds a girl who could be considered as silly, he is okay with that. As long as the woman falls into his idea of beauty, then that is enough for him.
However, it is not with the case with a woman. She judges a man not by his appearance, but makes a precise calculation whether she can build a comfortable family nest and raise her children with this particular man. Therefore, a woman can get used to any kind of man, but only as long as he aligns with her nature.