Posted on
January 31st, 2020 at 8:30 am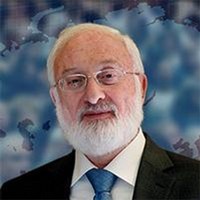 Michael Laitman, On Quora: "What are the secrets of the Kabbalah?"
There are no secrets in Kabbalah and never have been.
The entire problem is only in society's possibility of correctly accepting it, adapting to it, tasting it, and using it correctly for its development.
For example, it is written in The Book of Zohar that of the great Kabbalist Rabbi Shimon Bar-Yochai's ten disciples, only Rabbi Aba could correctly expound upon the teaching so that it would be accessible, smooth, correct, and at the same time, hidden.
In other words, the concealment in Kabbalah is that it discusses the higher world, beyond our current perception of reality, which we perceive through our five senses. To perceive the higher reality, we need to develop an additional sense, called a "screen" ("Masach") in Kabbalah. Such attainment is available to anyone who so desires, and the method is laid out in a way where it can be researched, attained and repeated by anyone. It is only a matter of whether one has a desire to attain a reality higher than our current one, and whether one applies oneself in the method according to the guidance of the Kabbalist teacher.