Posted on
November 6th, 2019 at 8:49 am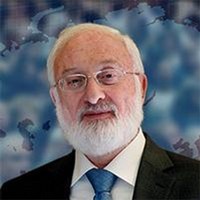 Michael Laitman, On Quora: "What will the state of Israel look like in 2050?"
No one can answer this question definitively because we're in a process of free choice.
What does it mean that we're in a process of free choice?
It means that we can either move forward unknowingly into traps and blows that will force us to examine the way we live our lives, or we can build a society that will let us carry out what depends on us: to unite with each other, balancing our relations with those of the integral and interconnected laws of nature. Ultimately, if we fail to progress the latter way, then we can consider ourselves done for.
Let's say that by 2050, we need to have transitioned to a much more unified society, with a certain amount of disclosure of nature's quality of love and bestowal dwelling among our relations. To the extent that we tried to unite, we would experience a positive reaction from nature, and to the extent that we failed to make efforts in the direction of unity when we could have, then we would experience suffering. And the suffering would be in order to show us that we're going the wrong way if we're not trying to unite.
Nevertheless, what can be said is that the nation of Israel will continue living on. Why? It is because the nation of Israel needs to carry out the above-mentioned correction of the world, i.e. unification in order to be a conduit for global unity.
The nation of Israel carries the method of the world's correction at its foundation. It received the method of correction from Abraham in ancient Babylon, based on the premise of "love your neighbor as yourself," and in order spread its unity to humanity at large (to be "a light unto the nations").
We thus need to consider what depends on us, how we can realize the correction—to awaken a spirit of unity among each other in order for a sense of connection to ripple throughout the world.
Therefore, I cannot say what will happen in 2050. What will happen is what we will decide—the extent to which we will implement our unifying function in the world.