Posted on
May 28th, 2021 at 9:18 am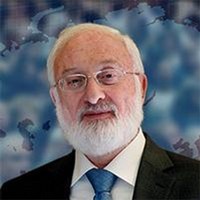 Michael Laitman, On Quora: "What are the limitations of AI?"
AI will be able to do a lot, but its ultimate limit is that it will never be able to be like a developing human being. It is impossible, because there is a greater force of nature that is above us humans, which created us, and which cannot be programmed. AI would never be able to realize the level of that higher force, because it would require a certain connection to it that AI lacks. The connection to the higher force is a point that exists in the person from that source. This point is called "a part of Divinity from above."
This point is a tiny desire among all of our desires, which is connected to a higher altruistic nature, one of love and bestowal. We cannot program technology to develop these kinds of qualities just as we cannot program desires. All we can program are actions that stem from those desires, but not the desires themselves.
Programmers working with AI explain that we can build smart systems that learn and develop over time, becoming much smarter than how we initially built them. However, there is a limitation that AI will never be able to cross: it will never become truly feeling and sensitive. It could perform several actions that would make it seemingly become sensitive and feeling, but it will never truly be able to feel because feeling belongs to desire.
Technology cannot feel or be made to feel. It could simulate feelings but true feelings would elude it. Therefore, all AI will remain robotic in the end. Its brain and its reactions have potential to make it a trillion times smarter or more useful than people. People, however, will end up on top, just as long as we will not program AI to finish us off.
In order to secure a better future for ourselves, we will have to reach the realization that AI and other new technologies do not matter. What matters is the soul's development. By developing the point within us that has the potential to resemble the higher force of love, bestowal and connection, then we develop something that is truly unique, and which has the power to improve, enhance and even upgrade our lives.
Nature will always be more supreme than any AI or other technology that we create. When we learn that nature itself—the force of love, bestowal and connection—has no interest in our dabbling with AI, but that it has only one demand for us: to become similar to it, and to realize the total harmony, happiness, peace, confidence and love that comes from our achievement of this resemblance.
Written/edited by students of Kabbalist Dr. Michael Laitman.
Photo by Andrea De Santis on Unsplash.