Posted on
July 26th, 2020 at 8:02 am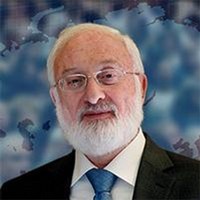 Michael Laitman, On Quora: "How are people around the world coping with the coronavirus?"
In general, I see more and more people becoming more accepting and accustomed to the new conditions brought on by the coronavirus.
Of course, there is a lot of reluctance and tension at the boundary of this acceptance.
Human nature—the so-called "evil inclination" that prioritizes self-benefit at the expense of others—received a few major blows, and it is still swinging back with all of its might.
We try to hold onto our culture that glorifies wealth, fame and power, where we pit ourselves against each other and have no choice but to compete with each other to reach the top of our respective individual empires.
But nature's evolutionary steamroller continually flattens out this evil inclination's throes of death.
It infected humanity with a virus in order to awaken upon us a new sensation of a much greater interdependent reality, outside of our self-serving worldviews.
We have already undergone a major transition from resisting our new restrictive conditions, which we were forced into, to gradually coming to terms with them.
If we knew for a fact that this pandemic has saved us from a much greater hatred-infused blow that we would have inflicted upon ourselves, like a war, then we would be happy for our current state.
I understand that the virus has killed and infected vast amounts of people, and that many more have become financially and personally stressed. But if we could see the overarching global tendency taking place, then we would see that this current direction has spared us more suffering than if we had continued our previous ways.
For instance, I view it favorably that authorities are preoccupied with the health, well-being and future of their own publics instead of complicating themselves on international scales. Likewise, people across the board fare better by being more essentials-focused instead of letting themselves get confused with the smorgasbord of surplus luxuries, which repeatedly fail to provide any lasting satisfaction.
Nature has given us something to be busy with, through which we can change our ways and start perceiving our surrounding reality afresh.
Also, today's speed of change is unprecedented. Therefore, I very much hope that in the coming months, we will witness a more understanding and empathetic humanity, one more perceptive of the process it is undergoing, and a humanity that knows how to progress more smoothly to a well connected, safe, healthy and happy future.
Above photo by Osman Rana on Unsplash