Posted on
July 9th, 2020 at 10:14 am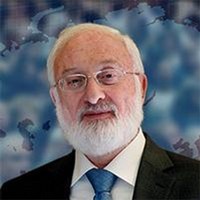 Michael Laitman, On Quora: "Does the tree of life from the Bible have any connection to the tree of life found in Kabbalah?"
In the wisdom of Kabbalah, the Tree of Life describes a specific spiritual phenomenon.
The wisdom of Kabbalah is defined as a sequence of roots that hang down by way of cause and consequence, weaving to a single exalted goal: the person's discovery of the upper light (the Creator).
The Tree of Life is that entire cause-and-effect chain. It is a formation that emanates from the upper light that fills reality, through a series of concealments that dim the light, down to the final filter of our world, where it continues acting through our entire universe.
As humans, the light guides our development: We first exist in this world to preserve ourselves like rocks, then grow like plants, move like animals, and finally, connect socially as human beings.
Toward the end of our development, we begin feeling the original upper light acting in our lives. It causes us to feel a certain kind of emptiness in the ways we have fulfilled ourselves up until today, surfacing existential questions within us.
According to the wisdom of Kabbalah, such a state marks the beginning of our ascent from this world up the Tree of Life, to our source.
The light continues guiding the development of this new desire that emerges. It also gives us opportunities to strengthen its influence upon us, so that we can accelerate our way up the Tree of Life.
The wisdom of Kabbalah details this process of spiritual awakening and how to navigate our ascent to our life's source.