Posted on
March 13th, 2020 at 8:27 am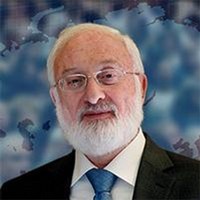 Michael Laitman, On Quora: "What should couples do to improve their relationships?"
To improve their relationships, couples should first forgive anything that they hold against each other.
The same way we want others to forgive us for negative actions or mistakes we have done, we should try to forgive others in advance.
Moreover, forgiveness extends beyond relationships between couples. Ultimately, it applies to society at large.
Even in the smallest of acts, in all kinds of encounters with other people, when driving, shopping, waiting in queues, and so on, we would experience better lives if we tried to forgive people in advance. Today's society lacks that a lot.
We need to internalize how small and weak we really are, and how easily our mood can drop due to some negative interaction. We thus need to lower our demands upon others.
After forgiveness, our next step is to work on love, i.e., "love your neighbor as yourself." In other words, as we constantly consider our own benefit, and know all kinds of details about what we enjoy, trying to fulfill our own desires' demands, we should try to understand our partner's desires to the same extent, and seek to fulfill them as we do ourselves.
Love is thus grown through mutual concessions, where each partner concedes their self-focus and seeks to think about the other, trying to give them what makes them feel good.
This is why it is important to find a partner that has the same goal in life. Both partners can then enjoy from supporting each other to their mutual goal.