Posted on
March 19th, 2020 at 9:21 am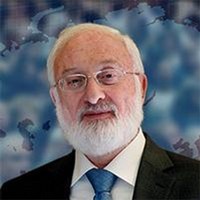 Michael Laitman, On Quora: "What is the role of women in society today?"
Women's strengths should be directed in such a way where through female unity, they could contribute to society's prosperity and happiness, unifying their efforts into building a new, comfortable and welcoming home for human society.
According to nature's structure, the female represents the desire to receive while the male represents the intention to give.
Therefore, if women express a desire for humanity's unity above all of its divisions, and if they unite as a major force with this desire, they will urge men in the direction of unity.
Then, when men receive such a strong impetus to unite from women, they will work to fulfill those demands, striving to unite and balance with the unified form of nature that functions with altruistic connections among all of its parts.
The world and human society will then turn into Heaven on Earth, a society that functions according to nature's most fundamental law, "Love your neighbor as yourself." We will then all feel as if we share a common home, living among a giant loving family, in a completely new and upgraded kind of awareness of the laws of nature and the world that we exist in.