Posted on
March 22nd, 2020 at 10:10 am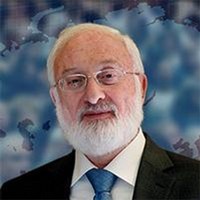 Michael Laitman, On Quora: "What are the causes of novel coronavirus?"
Beyond the many theories of the causes of the coronavirus, at a deeper level, we need to understand that it is a reaction of nature to the way in which we have been conducting our lives.
Nature is obliging us to realize that we are in an integral system.
If we disobey the laws of this integral system, its basic law of mutual responsibility that connects together all parts of the system, then the system responds with blows.
We should take the coronavirus, as well as other viruses that are yet to be revealed, as signs of our incorrect connection with each other, where we each think and behave egoistically, i.e., considering personal benefit over the benefit of others.
Also, we should learn that we exist in an integral system of nature, where all parts are interconnected and interdependent, and that there is only one disruptive force in the entire system—the human being, with his egoistic nature.
Therefore, we need to correct ourselves by changing our egoistic mode of conduct to an altruistic one, which would let us realize nature's interconnectedness and interdependence positively.
Nature will nevertheless force us to improve our relationships until they become completely positive, with ties of mutual consideration, support, encouragement and responsibility connecting between us all. When that will happen, the coronavirus, as well as other negative phenomena in our lives, will disappear.