Posted on
December 24th, 2019 at 10:06 am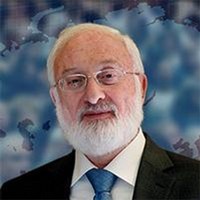 Michael Laitman, On Quora: "How should you define hell and heaven?"
According to the wisdom of Kabbalah, heaven is the spiritual world of complete bestowal, with no shred of reception.
If we have even the tiniest desire for something beyond what this world has to offer, we can then use the wisdom of Kabbalah to prepare for the spiritual world of bestowal, to engage in positive relations with others.
Then, when we die—not our bodily death but death from our inborn egoistic desire to enjoy at the expense of others—we then enter the second nature of giving and bestowal, and that becomes heaven for us.
If we make no preparations and have no desire to bestow, then relationships of bestowal and love of others are as hell for us.
Therefore, it is considered that this world is a basis upon which, if we prepare ourselves accordingly, we can enter heaven, the spiritual world of bestowal and love.