Posted on
March 26th, 2021 at 9:20 am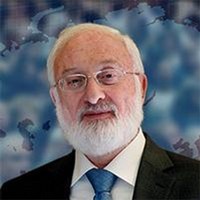 Michael Laitman, On Quora: "Is the International Criminal Court's decision to investigate Israel's alleged war crimes an anti-Semitic farce?"
What is ultimately behind the attitude of the International Criminal Court in The Hague toward Israel?
The International Criminal Court in The Hague gave a green light to investigate Israel for war crimes. As a result of this decision, government officials, army commanders and soldiers might face criminal proceedings or even international warrant arrests. Taking it a step further, the UN might decide to place economic sanctions on Israel, or even apply military force.
The action that the Jewish people will now take is what matters now. Do they have the inner strength and a consent within the nation that they have to positively connect among themselves, to the nation and to the world? If they knew how to correctly organize themselves as a positive unifying example to the world, then of course, they would not have to mind the UN and other such organizations.
What awaits the state of Israel and its complicated relationship with the UN? The criticism on the state of Israel works to Israel's benefit as it gives hope that the people of Israel might learn how much they have to change and become more responsible for what happens with them and the rest of the world.
The international pressure on Israel urges them to pull themselves together and understand what is their role in the world, and why the world treats them negatively.
Antisemitism is due to the people of Israel not realizing their role. The wisdom of Kabbalah defines the role of the people of Israel as uniting ("love your friend as yourself") in order to be "a light unto the nations," as it writes in the Torah.
If the Jewish people would prioritize positive connection in order to spread the inclination to unite among humanity, then they would see lessening pressure against them, and in its place, honors and praise for a people bringing a positive unifying force to the world.
Written/edited by students of Kabbalist Dr. Michael Laitman.