Posted on
March 26th, 2021 at 9:42 am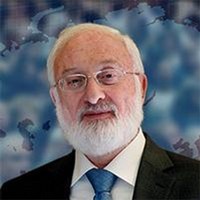 Michael Laitman, On Quora: "Are luxury clothes overrated?"
More and more people lose interest in luxury clothing the more we develop a need for things closer to spirit.
The desire for luxury clothing today is due to its value in the eyes of some societies. That is, by being in a society that values such garments, then our own value increases just by owning and wearing them. It is currently a status symbol: People respect and desire wealth, and so by wearing such clothing, it suggests that we are wealthy, which demands respect from society.
However, the more we develop, the more we lose the importance of wealth and such status symbols. For instance, if we compare the way we relate to world leaders and celebrities today as opposed to the past, then we see how today we have a lot less respect for their status and their money.
The more we lose respect for wealth, the more we will also view wealth as repulsive. We will see how wealth—that which buys us luxury clothing, expensive cars, yachts and frequent international travel—just confuses us. Therefore, as we further develop, we will find ourselves buying less luxury clothing simply because wealth and its status symbols will lose their worth in society.
Moreover, together with our loss of interest in wealth and its status symbols, we will increasingly respect that which can bring people closer together, as we will grow in our understanding of how positive human connection truly makes us happy, successful, confident and prosperous.
Instead of looking up to wealth and its status symbols, we will look up to the idea or method that elevates us from this corporeal level of problems, pains and confusions, to a level where we understand and feel the meaning and purpose of life.
Written/edited by students of Kabbalist Dr. Michael Laitman.
Photo by Dima Pechurin on Unsplash.