Posted on
January 21st, 2020 at 9:05 am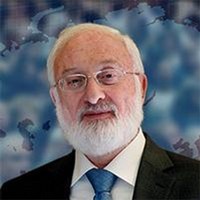 Michael Laitman, On Quora: "Has there ever been a Holocaust in America? Do you think it could ever happen here?"
There has never been a Holocaust in America before. However, if we look at the accelerating increase of anti-Semitism crimes and threats in America in recent years, then a Holocaust in America is a definite possibility. Moreover, today's America holds many striking similarities to Nazi Germany of the 1930s, which I detail in my recently released book, The Jewish Choice: Unity or Anti-Semitism.
Unprecedented Speed of Anti-Semitism's Rise
The recent period around the turn the decade into 2020 has given us some very aggressive examples of anti-Semitic acts across New York and New Jersey.
In a letter dated December 29, 2019, of the New York State Senator, Simcha Felder, New York State Assemblyman, Simcha Eichenstein, and two New York City Councilmen, Chaim Deutsch and Kalman Yeger, addressed to New York City Governor, Andrew Cuomo, they described how:
"Anti-Semitic hate crimes have grown to frighteningly high numbers over the past several months. During the past several days in particular, identifiably Orthodox Jews in and around areas we represent have been targeted with a rash of violence unseen in modern history. Orthodox Jews are being regularly assaulted, menaced, stabbed and murdered in increasing numbers. This has been appropriately described as a 'slow-rolling pogrom.' We are writing to ask that you declare a state of emergency. … Simply stated, it is no longer safe to be identifiably Orthodox in the State of New York. We cannot shop, walk down a street, send our children to school, or even worship in peace."
Moreover, former Democratic New York State Assemblyman and radio show host Dov Hikind mentioned that "If you were to ask Jews 20 years ago if a Holocaust could happen in America, you would get a uniform answer: 'it's impossible, not in America.' Well, that's not the case anymore. What will happen next?"
In the 2000s, I spoke about anti-Semitism in the US as a forthcoming problem, and was laughed at.
In the 2010s, when anti-Semitism began its exponential climb in the US and around the world, and started becoming acknowledged as a problem, I then talked about the next Holocaust taking place in the US.
Today, at the turn of the new decade, we can see how the awareness of the possibility of the next Holocaust taking place in America is coming to light.
Indeed then, as Dov Hikind asked, what is next?
The Fateful Shift from Division to Unity
The laws of nature are bringing human society to tighter connection, and the Jewish people, whether knowingly or unknowingly, host a method to make a key shift in realizing such connection positively—the ability to unite above all the fiery social division, as is written in the words, "love will cover all transgressions," in order to pass such an ability to all people of the world, i.e., to be "a light unto the nations."
Nature is demanding us to cease being a destructive and divisive force, and start becoming a positive and unified force.
If we fail to initiate the beginning of the Jewish people's correction, by starting to implement unity above our differences, we will feel increasing pressures. The pressures would not only be in the US, but everywhere in the world, including the State of Israel where we could expect more and more sanctions and constraints. We would then continue strengthening our security until we would feel stuck in our little fortress with enemy forces surrounding us from all sides.
And if that would fail to prod us to unite, then we could expect such events as even an elimination of the State of Israel, and such disasters where, as Kabbalists have written, only a small group would remain to unite above our divisive drives.
"If the total ruin that they are destined to bring upon the world is still not evident to the world, they can wait for a third world war, or a fourth one … and the relics that remain after the ruin will have no other choice but to take upon themselves this work, where both individuals and nations will not work for themselves more than is necessary for their sustenance, while everything else they do will be for the good of others." – Yehuda Ashlag, "The Writings of the Last Generation."
The sooner we realize that our unity causes the unity of human society as a whole, and that by so doing, we will experience a wholly different positive, harmonious, peaceful and appreciative response from the world, then the sooner we can reverse the foreboding trend of anti-Semitism and find ourselves in a harmonious world. By uniting, we carry out our role in the world, and establish a newfound balance of forces between humanity and nature.
The First Step toward Unity
The first step toward unity is that we understand the need to save ourselves from destruction together with the need for adaptation with nature's connecting tendency. If we do so, then we will see incredible phenomena unfold before our very eyes: a complete inversion of anti-Semitism to its opposite—a love and appreciation for the Jewish people who bring unity and light to the world. There would simply be no reason for anyone to hate Jews since people would know how to unite, and united people do not hate each other, nor the ones who teach and encourage their unity.
We need no long painful paths to reach such a state. By starting to think and act in a direction of the unity of all Jewish people right now, we can start pioneering an epic and historical positive transformation.