Posted on
May 2nd, 2021 at 8:45 am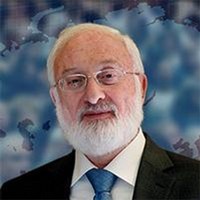 Michael Laitman, On Quora: "What did God mean when he wrote in the Torah that he made man in his own image?"
The Creator's quality is called "light," and it is a purely altruistic force. This light imprinted itself in the desire to receive, which is the quality of the creation, and it made an identical desire that wants to receive all of the light. The light then disclosed its giving essence to the desire that wants to receive all of the light, which thus revealed the opposite giving nature to the desire to receive. This forced the desire to resemble the light by becoming as altruistic as the light.
We undergo this process either involuntarily or voluntarily. Also, our involuntary involvement in the process takes place until we receive a desire to participate voluntarily. In other words, we involuntarily go through several situations until we discover the wisdom of Kabbalah, which is a method of resembling the light and discovering the Creator, and then using this method, we voluntarily attain such resemblance.
Once we start voluntarily realizing our resemblance to the Creator, we then take control of ourselves and the world we live in. Moreover, we will all reach this state, either through pains or through understanding its necessity, and then implementing it enjoyably, lovingly and with far less pains than if we were to continue involuntarily.
Written/edited by students of Kabbalist Dr. Michael Laitman.