Posted on
October 19th, 2020 at 11:07 am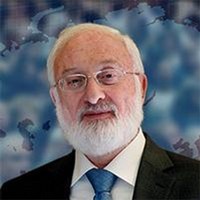 Michael Laitman, On Quora: "Are there any positives to the coronavirus?"
The most prominent positive aspect of the coronavirus is that it forced us to contemplate how we live, and seek new and improved connections in society.
It slowed down the consumerist train we were riding, and gave us the space to revise what is essential and nonessential in our lives. It also showed us examples of nature restoring itself when we calm down in such a way.
It taught us lessons in our interdependence, from mutual dependence in our respective localities— maintaining personal hygiene, wearing masks and upholding social distancing conditions—to witnessing our tight worldwide interdependence in how the virus surfaced as an outbreak in one part of the world, and quickly spread to become a global pandemic.
By doing so, the longer the coronavirus stays with us (and it looks like it is not going anywhere anytime soon), the more it will serve to transform society at its core: from a society of individuals fueled by egoistic, individualistic and materialistic motives to a society that realizes the necessity to positively connect, and erect new leading values of mutual responsibility and consideration, in order to live well in our newly-revealed interdependent world.