Posted on
January 5th, 2020 at 8:00 pm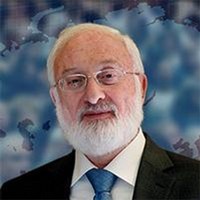 Today, as we read the third chapter from my new book, The Jewish Choice: Unity or Anti-Semitism, which describes how the Jewish people were allured to Hellenism 2,000 years ago, which led to horrific fallouts, the rise and fall of the Hasmonean Kingdom, the rule of Judea under the Romans, and the Great Revolt and the self-inflicted genocide of the Jewish people under Roman rule, an overriding principle to the book became clear.
It is that what we read are not merely historical events. Although the book is rich with historical facts showing how Jewish social discord has brought about much ruin upon the Jewish people throughout history, professing that unity is the salvation of the Jews, more important than the history itself is the book's atmosphere.
It is an atmosphere that constantly follows us. The characters in the stories change, but the essence remains the same: if the Jews choose to unite, they succeed, and if they let the divisive forces disband them, they experience terrible consequences.
What we read are not merely events that took place around 2,000 years ago, which have since disappeared, and which we now learn as some distant history that is irrelevant to us today.
Rather, the struggle of two forces—for and against unity—is constant.
Until today, we live in a shattered and divided world as a result of this struggle. It is quite amazing how everything in our world has been, is and will be organized between these two forces, all the way to our future and final corrected state.
Therefore, when reading The Jewish Choice: Unity or Anti-Semitism, even though it is abundant with a variety of historical sources and examples, it is worthwhile to think of it not as a history lesson, but as relationships, attitudes and interactions that we can see unfolding before our very eyes in today's world.
—
My new book, The Jewish Choice: Unity or Anti-Semitism is now available at Amazon and Laitman Kabbalah Publishers.