Posted on
February 19th, 2020 at 9:15 am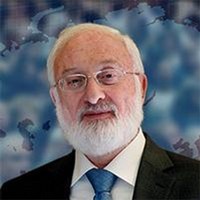 Michael Laitman, On Quora: "Do you think that each person has its key to happiness and why is that?"
Each and every person holds a key to happiness. However, it can only be activated and applied when in positive connection with other people.
There is an expression that habit becomes second nature. In our daily lives, we concentrate solely on our own problems and concerns. It is simply how we are built. Naturally, we think only about ourselves and our closest environments.
Nevertheless, our sensation of happiness depends on our engagement in social interaction and communication. Much recent research in the fields of happiness science and positive psychology certifies this point. Therefore, in order to become genuinely happy, we need to change the direction of our daily habits and concerns from benefiting ourselves to benefiting others, or in other words, to stop thinking about ourselves and start taking care of others.
How can we undergo this transformation?
We can do so by gathering several people into a supportive environment, where each member will be directed at the same goal: positive connection above division in order to discover the most harmonious states we can experience, including true happiness, love, freedom and peace.
Then, in such an environment, we will need to undergo connection-enriching education, regularly training our hearts to act in mutual encouragement, support and respect toward one another above a constantly growing ego within us operating in the other direction, to exploit others for its own benefit.
By doing so, we will gradually achieve a balanced state in society, one where we will experience true and lasting happiness.
Happiness, therefore, is in our hands, but we hold it together. We are mutually dependent on and responsible for each other in order to achieve true happiness, and we thus require a certain learning method and framework in society.
That is what the wisdom of Kabbalah offers. It is a method for connection that anyone can apply in order to exercise positive connections in society above our divisive drives, and by doing so, reach harmonious states that we have never before experienced or imagined.