Posted on
January 30th, 2020 at 8:30 am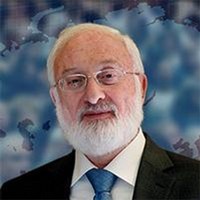 Michael Laitman, On Quora: "Does Kabbalah support the idea of reincarnation?"
A person is born with a particular spiritual potential and can choose whether to realize it in our world or not.
When the body of a person dies, this spiritual potential passes to another body that is born, and that is how it continues until it is fully realized. This is what Kabbalah considered as reincarnation, i.e., it is relevant only in relation to our spiritual potential.
Therefore, according to a person's interests, it is possible to understand the level of his or her spiritual potential: if one still finds satisfaction in corporeal desires for food, sex, family, money, honor, control and knowledge, or if one finds less and less satisfaction in those desires, and finds oneself contemplating the meaning and purpose to life more and more.
If it's the latter, then it's a sign of a person's spiritual desire awakening, which Kabbalah calls "the point in the heart." The wisdom of Kabbalah is a method for developing this desire until we can perceive the eternal reality of the soul through it. When we reach the full realization of this spiritual potential, we no longer need to reincarnate in our world.