Posted on
December 27th, 2021 at 7:19 am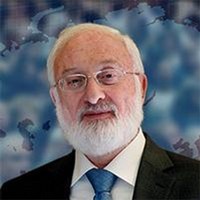 Michael Laitman, On Quora: "If you could change one thing in the world, what would it be?"
We live in times of great change. Today's world has become more interconnected and interdependent than ever before, and in order for us to adapt to such changes, we need to broaden our hearts—not physically, but emotionally.
We need to start feeling that the world is a part of us, and that we care about other people and the world as we care about ourselves. Until that happens, the world will increasingly deteriorate, and we human beings will also suffer more and more. Such a tendency could continue until only a small number of people survive, living life in a very primitive way, and they would finally decide to make that change.
The change that we need to make is entirely up to us. Unlike animals, which instinctively adapt to certain changes in the world, we need to make a decision and ask for this specific change to happen. It is because we are above nature's still, vegetative and animate levels, which instinctively follow nature's commands. We have room for free choice precisely in this change—to shift from self-concern to concern about others and the world—and accordingly, we need to digest the changes taking place and intentionally want to change.
Based on the video "How to Adapt to Climate Change" with Kabbalist Dr. Michael Laitman and Oren Levi.
Written/edited by students of Kabbalist Dr. Michael Laitman.