Posted on
May 6th, 2021 at 8:16 am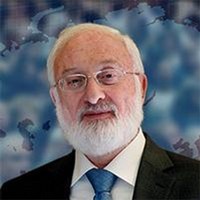 Michael Laitman, On Quora: "What are some ways to end child abuse?"
The ultimate solution to end child abuse is the same solution to end all of our problems in our time: to work on our connections so that they become positive, and that we will prioritize concern for others over self-concern.
If mothers, for instance, came together and connected in order to change society, so that a mutual concern would blossom around children and babies, then this concern would bridge all distances and boundaries. Such a concern would become expressed through these mothers connecting several times a day, and the creation and consumption of programming that they would make on the Internet, the TV, and the radio on the topic, which would raise awareness of what children go through both at schools and in their homes.
If such a concern would spread throughout society, even if only among mothers, then it would change the picture regarding child abuse, as well as several other problems children experience. However, it is currently far from the case. They feel no need to connect in such a way. Each mother cares only about her own children, which is insufficient.
Ending child abuse thus involves generating a supportive environment through sharing the same concern, that all of us together will take care of this common problem, where we will care for other children in addition to our own, and others will do the same. Until we reach such a mutual concern for each other's children in society, then we will continue seeing more and more unfortunate cases of child abuse.
We need a special force here, a unifying force that will influence society, and unless mothers come together and unite, then this force will elude us.
Based on New Life episode 1147 with Kabbalist Dr. Michael Laitman, Oren Levi and Tal Mandelbaum-Moshe. Written/edited by students of Kabbalist Dr. Michael Laitman.
Photo by Sharon McCutcheon on Unsplash.