Posted on
October 5th, 2020 at 10:08 am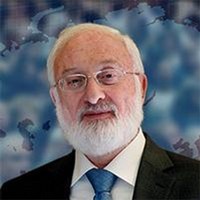 Michael Laitman, On Quora: "How do I get rid of the coronavirus naturally?"
The remedy for the coronavirus is very simple: positive relations among people neutralize the virus.
We all hold the remedy for this virus in our hearts: by activating positive connections among all of us, coming closer to each other's hearts, then we will all witness the virus' disappearance.
It might seem far-fetched, but if we understood how nature is developing us, and what nature expects from us in our current stage of development—that we make moves to positively connect, and by so doing, resemble nature's interconnectedness—then we would reach balance with nature, and would not experience its influence as negative.
If humanity would somewhat hear and absorb this message, then that would already be a major part of the virus' cure.