Posted on
October 30th, 2019 at 8:57 am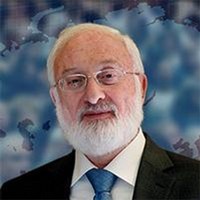 Michael Laitman, On Quora: "How does one become wholly Jewish?"
Anyone can become a Jew, no matter whether one is French, Italian or any other nationality, because Jewishness is not via lineage.
To become a Jew means to adopt a certain way of thinking, an attitude toward life and its purpose, when you realize what it actually means to be a Jew.
What does it mean to be a Jew? It means to bring the method of correction and connection into the world, and to become a contributing member toward the world's unification.
In other words, to become a Jew means to unite all people, to be the force that elevates them toward the quality of bestowal, love and unity. It means reaching such communication between all people in the world so that they will be as one. Being Jewish has nothing to do with whether or not one's mother is Jewish.
Therefore, ultimately, the goal of every person is to become Jewish, i.e. to transition from the egoistic and divided perception of the world into its opposite, altruistic and united perception. Such an action is considered as crossing ("Laavor," from "Ivri," which means "Hebrew") the barrier between this world and the spiritual world. Those who currently identify as Jews have been given an opportunity to pioneer this process before it reaches humanity as a whole (the Hebrew word for "Jew" [Yehudi] comes from the word for "united" [yihudi] [Yaarot Devash, Part 2, Drush no. 2]).
It is thus my hope that us Jews will, sooner rather than later, recognize our responsibility toward the world, to implement our unity "as one man with one heart" and by doing so, witness the harmonious effect of our unity ripple out to the world at large, as "a light unto the nations."