Posted on
May 24th, 2021 at 7:45 am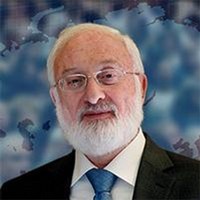 Michael Laitman, On Quora: "What are the solutions for eliminating the constant feeling of loneliness?"
Loneliness is a major problem in today's world. Several countries have appointed ministers to handle it. There are several reasons for it, including the fact that it is mostly the lonely who commit suicide.
However, no ministers or government decisions will help this problem. More and more people are finding meaninglessness in marriage, work, friendship and life in general, that there is no stimulus for moving, thinking, talking or doing anything at all. There is a certain stillness setting in the world more and more today.
The reason for growing feelings of loneliness and meaninglessness in today's world is so that they will prod us to seek the meaning of life. However, rising above loneliness and meaninglessness with a quest to discover life's meaning is only possible if we succeed in awakening people to it. Otherwise, we can expect more and more people taking pills that will put them to sleep throughout their entire lives until they die.
Logically, if we feel bad, then we would start seeking remedies for our negative feelings. But what can we do if we see no solutions? What do we live for? In the end, the only solution left will be to discover the meaning of life, since knowingly or unknowingly, it is ultimately what we all want.
Eventually, loneliness will break through into a new phase of complete apathy toward everything, and it will be part of a natural process that leads us to the discovery of a whole new life. In some ways, it is a kind of death. By crossing this barrier, we discover that there is another much better life, and start living it.
A person must suffer a kind of death—to realize, agree with, and want to give up the constant egoistic pursuit that ultimately bears no fruits—in order to start truly living. Once we agree with this transition, we then become ready for the next life.
My advice to the lonely, all who feel alienated from the world, is to go to and read the material that was made for answering the question about the meaning of life (follow the links in my Quora bio). There is nothing else that I could recommend. From the bottom of my heart, there is nothing else I see that I could offer.
Written/edited by students of Kabbalist Dr. Michael Laitman.