Posted on
February 18th, 2022 at 7:38 am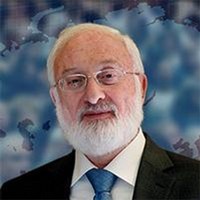 Michael Laitman, On Quora: "How do I prevent social exclusion?"
Orphie, a 14-year-old girl who was socially excluded at her school, experienced violence for several years, and eventually became the head of a boycott patrol. The aim of the boycott patrol is to support others harmed by social exclusion. For instance, the patrol gave a girl, Elian, whose entire class shunned her, a birthday surprise, comforting her with the warm words that they are her family, and that she will not be alone anymore.
We have built a society where a lot of children and youth share this miserable situation, feeling that there is no place for them in the world.
I would advise anyone who feels the problem of social exclusion to work according to the lines of such examples as what Orphie's group did for that girl, Elian, and to give rise to similar frameworks for helping children, as well as educating about the phenomenon. I would support their growth to become the most significant force in our society, so that no one feels worse off than others, and to show that the most potent weapon against hatred is love. If such a force strengthens, then we will be able to prevent social exclusion as we head toward a much more positively connected society.
Nobody needs to feel alone or excluded. To make that a reality, we just need to develop mutual support in society.
Based on the video, "The Solution to Social Exclusion," with Kabbalist Dr. Michael Laitman and Oren Levi. Written/edited by students of Kabbalist Dr. Michael Laitman.