Posted on
August 19th, 2021 at 9:16 am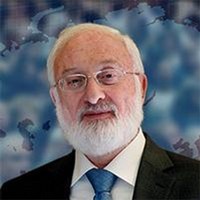 Michael Laitman, On Quora: "What were the justifications of Barcelona FC to insist on playing against Beitar Jerusalem, not in Jerusalem?"
There was supposed to be a friendly football match between Beitar Jerusalem and Barcelona FC, but the game was canceled. Why? Barcelona decided that they did not want to play in Jerusalem because of pressure put on them by various pro-Palestinian bodies who stated that playing in Jerusalem would disrespect Barcelona's Palestinian fans, who want Jerusalem as their capital. Beitar Jerusalem owner Moshe Hogeg since canceled the match stating that
a game against Beitar Jerusalem deserves to take place in Jerusalem, and if the motive for its not taking place in Jerusalem is political and I submit to it, I will not be [at peace] with myself. I cannot betray Jerusalem.
Now the way I see it, it was the right decision to make. It is respectful toward Israel, and in general, I think that we need not concede to anyone in this regard. It has nothing to do with the game. If you look at things from a broader perspective, the international arena is applying more and more pressure on us.
It seems as if the Palestinians are doing better and better in their explanation, and we are doing worse and worse. Why?
It is because we are failing in our correction of "Love your neighbor as yourself." First of all, we lack this correction among each other, Israelis. If we reach a common state of love, where all of Israel are friends, then we will see how the entire world will start treating us positively and favorably.
Can we separate the terrible attitude of Israelis toward each other inside Israel, the relations between us and the world, and between us and the Palestinians? No. We cannot put our attitudes toward each other aside.
We cannot separate what goes on inside of Israel and what goes on in the world, Palestinians or no Palestinians. This is because we are a miniature model of the world. Being Israeli is not a nationality. Israel is a gathering of the nations of the world who have since forgotten about the special connection they shared.
If we connect with each other lovingly and with mutual assistance, then we will project positive forces to the world. The positive force of love and connection that we would draw to ourselves and pass on would compel others to think and act positively to one another.
The world would then relate favorably toward us. Everything and everyone would calm down. It all depends on Israel. In the meantime, in Israel, we are always in each other's faces. That is the problem. It is why so many people hate us and want to do us harm.
It is up to us. The forces of the world will not change. The laws of nature are absolute. If we aspire to make our connections positive, then we will draw a positive influence onto ourselves, and become a conduit for that positive influence to spread throughout humanity.
Based on a talk between Kabbalist Dr. Michael Laitman and Oren Levi, "An Inside Look." Written/edited by students of Kabbalist Dr. Michael Laitman.