Posted on
August 18th, 2021 at 7:38 am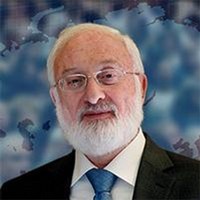 Michael Laitman, On Quora: "How can we create a balance between the preservation of local cultures and the development of a global community?"
We can create a balance between the preservation of local cultures and the development of a global community on condition that we treat each other according to the law of "Love your neighbor as yourself," i.e. with mutual love, when we feel other people as cells feel other cells in the organism to which they belong. Each cell helps the others, and is obligated to support and complement the body's other cells.
This is how we need to treat each other. It is also what nature demands of us. We belong to a single village, one humanity and one species, so in essence, we belong to a single organism. If we start relating to each other as such, then we will develop optimally, in the form and speed that is suitable for us. By doing so, we will achieve balance between different cultures and humanity as a whole. We will each then be able to add something of ourselves to the community.
Based on a Q&A with Kabbalist Dr. Michael Laitman on September 9, 2006. Written/edited by students of Kabbalist Dr. Michael Laitman.