Posted on
March 6th, 2021 at 7:30 pm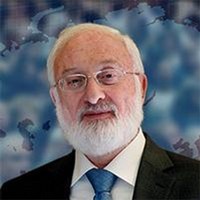 Michael Laitman, On Quora: "What does the commandment "Thou shalt not kill" mean if not what it says?"
The sixth commandment, "Thou shalt not kill," means to cause no detriment whatsoever to others.
The previous five commandments explain a process that leads to us receiving the forces called Hesed, Gevura, Tifferet, Netzach, Hod and Yesod, and we need to become a receptacle that lets these forces act correctly in us, not interfering with the effect that they have on us.
Using these forces correctly means to use them for the sake of bestowal, and thus "Thou shalt not kill" means the contrary, that we use these forces for self-benefit.
In other words, if we use our connection with the spiritual forces, with the Creator, for self-benefit, then this act is called "killing." By doing so, we kill our desire, which is the fundamental matter of our existence. Our desire gets killed because it becomes filled with pleasure; the pleasure aimed at self-benefit kills the desire, and the desire becomes extinguished.
Based on the TV show, "Spiritual States" with Kabbalist Dr. Michael Laitman on December 26, 2019. Written/edited by students of Kabbalist Dr. Michael Laitman.