Posted on
January 2nd, 2022 at 7:29 am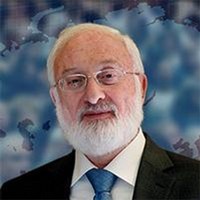 Michael Laitman, On Quora: "Will there be peace between the Jews and Arabs?"
One of my students recently updated me on an amazing partnership in sports. Adam Badir is a senior physiotherapist from the Arab village of Kfar Kasem. He worked with an Israeli athlete, Artem Dolgopyat, from the Israeli city of Rishon LeZion, who recently won the gold medal at the Tokyo Olympics.
Adam not only took care of Artem at the Olympics, but he also supported him like a big brother, and when Artem received the gold medal, Adam was so moved that he broke out in tears.
My student raised the question as to whether such a special relationship between an Arab and a Jew who are very close could act as an example to resolve the conflict between the two nations.
While, on one hand, partnering in our achievements brings us very close together, and on a personal level, such closeness allows two individuals such as Adam and Artem to perhaps not feel the conflict due to their friendship.
On the other hand, the particular dispute between Arabs and Jews demands a specific kind of treatment. A life of peace is possible on condition that we Jews will positively connect with each other. Our positive connection to each other will accordingly also positively influence our cousins. They will then feel a special compelling force that attracts them to love and connect with each other.
If we develop strong, internal and deep connections among each other, then we will enable such connections to expand worldwide, and our Arab cousins will also connect with us in the process. It is a law of nature, and the wisdom of Kabbalah describes how this law works in detail.
Based on the video "How Can Jews and Arabs Find Peace?" with Kabbalist Dr. Michael Laitman and Oren Levi. Written/edited by students of Kabbalist Dr. Michael Laitman.