Posted on
August 22nd, 2021 at 9:05 am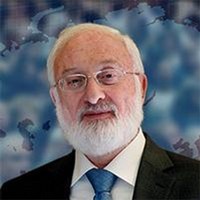 Michael Laitman, On Quora: "Do you support the use of genetically engineered crops and foods?"
Regarding genetically engineered crops and food, we have no choice: we are compelled to use genetic technologies and replications, because otherwise we will be unable to feed everyone. Today, we are obliged to think about how we can provide food for everyone.
Since we are egoists and are unable to control the specifics of food, then we will be able to do so later by means of a method that guides us to positively connect above the ego. At that stage, we will do everything for people's benefit, and there will be no calculations of developing anything with the primary goal of profiting as much as possible. People will change internally and will relate to others as to their loved ones, as to themselves, and this will already compel us to think about the optimal technology and the use of the developments of biology and genetic engineering, thanks to which we will be able to provide ourselves and humanity with the best food possible.
Based on a Q&A with Kabbalist Dr. Michael Laitman on September 9, 2006. Written/edited by students of Kabbalist Dr. Michael Laitman.