Posted on
January 14th, 2022 at 7:41 am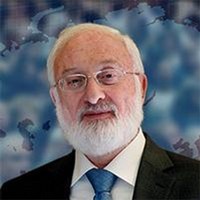 Michael Laitman, On Quora: "What is the difference between prediction and prophecy?"
Prediction can be attributed to people having some knowledge about social, technological, scientific and cultural development, upon which they make assumptions about the future.
There is no certainty in their assumptions. They just know several technological, cultural, historical and political moments of history, and by relying on their scientific experience, they can forecast the future.
It is, in principle, the usual work of scientists whom we consult for advice on the future. They are no prophets. They are smart people who predict the future with some kind of probability coefficient. They do not know the future, but they have knowledge of today's state, as well as trends and tendencies, and can roughly say what might happen tomorrow.
A prophet, however, is a person who can become immersed in the system of the world's governance, feel the forces controlling it, and can to some extent align themselves with such forces. Therefore, prophets do not predict what will happen based on some calculations, but simply say what should and could be.
We see stories about such people in kabbalistic sources such as The Zohar and the Torah, and we call them "prophets" because due to their spiritual development, they rise above our world's limits of time, space and motion, and thus tell us what could happen.
There are no prophets in our time. We are at such a level that we no longer wait for them nor do we believe in them.
Based on the show "Spiritual States" with Kabbalist Dr. Michael Laitman and Michael Sanilevich on December 21, 2021. Written/edited by students of Kabbalist Dr. Michael Laitman.
Photo by Drew Beamer on Unsplash