Posted on
January 9th, 2022 at 7:56 am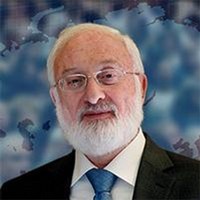 Michael Laitman, On Quora: "What are some good things that we should look forward to in the year 2022?"
That people will open their eyes to understand the universal formula of nature—one of perfect connection and mutuality—to see, feel, enter into and exist in this formula.
We would then experience an opposite world to our current one. Everybody would live according to the tenet, "Love your neighbor as yourself," and we would experience harmony and balance on all of nature's levels.
Based on "News with Kabbalist Dr. Michael Laitman" on December 20, 2021. Written/edited by students of Kabbalist Dr. Michael Laitman.