Posted on
January 19th, 2022 at 7:12 am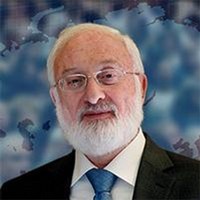 Michael Laitman, On Quora: "How can love be defined spiritually?"
Spiritual love is a state where we view humanity as a single united whole, which we love.
It is because, through such an attitude to a common unified image of humanity, we discover revelation of—and adhesion to—the Creator.
The Creator is a quality of absolute love, bestowal and connection. By equalizing ourselves with this quality, we create a communication system with it and start feeling the entirety of nature, the universe, humanity, and all states of the past, present and future in omnipresence.
Based on KabTV's "News with Kabbalist Dr. Michael Laitman" on November 18, 2021. Written/edited by students of Kabbalist Dr. Michael Laitman.